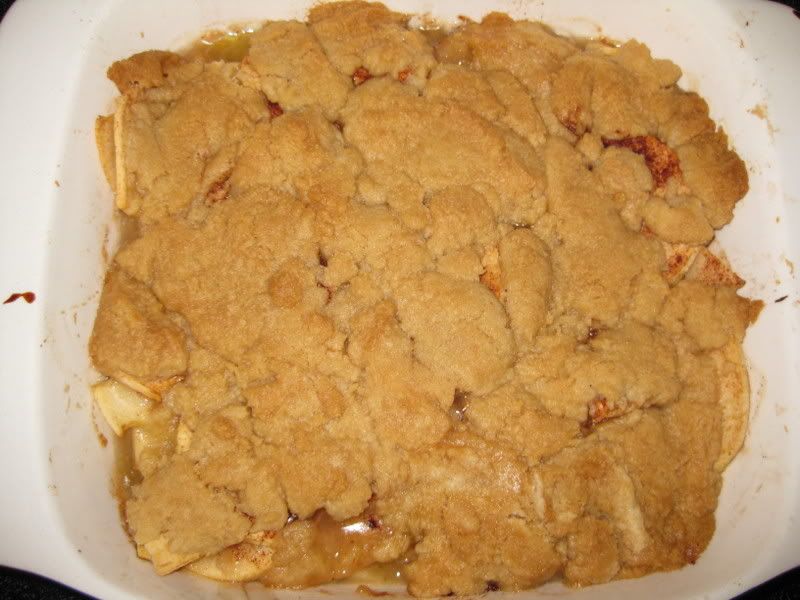 This was the recipe I got for my exchange. I was excited, because DH loves baked apple things, but I hardly ever make anything because I'm a chocoholic. It was a good quick and easy recipe. It made a nice snack. DH added ice cream on top and was happy as a clam.


Apple Crisp

4 cups sliced apples
ground cinnamon
1/2 cup water
1/2 cup white sugar
1/2 cup dark brown sugar
1/2 cup butter
3/4 cup all-purpose flour
Preheat oven to 350 degrees F (175 degrees C). Grease an 8x8 inch baking dish.Place apples in prepared dish. Sprinkle with cinnamon. Pour water over all. In a bowl, cream together sugar and butter. Blend in flour. Sprinkle mixture evenly over apples.Bake in preheated oven 50 minutes, until apples are tender and crust is golden.